A Random Student

Student Info

Role
Being here
Class
Unknown
Club
clubless
Persona
Loner
Crush
No one
Strength
Strong
Appears
In Yandere Simulator Wiki
Games
None
Voice
Myself
Nothing to see here, it's just my profile! My message wall has been dead for a year so feel free to message me or go on my sandbox to read some stories i'm writing when you're bored. I'm everyone's favorite discussion mod!
About me
I'm just a normal Brown hair green eyed girl who loves anime. recently, I've been looking for new animes to watch. I'm currently 15 years old and a sophomore in high school.
My actual edits are terrible due to my lack of coding knowledge.
I have been part of the staff team for 7 months already, recently became a discussion mod. It's nice being part of a team full of nice people and the staff memes are great.
Feel free to browse through my artwork.
My Artwork
This section is for artworks i'm very proud with. most are scp fanart while a couple are just oc artwork. Please follow my instagram so I can have motivation to post more content.
☀
https://www.instagram.com/nezu_midi_does_art/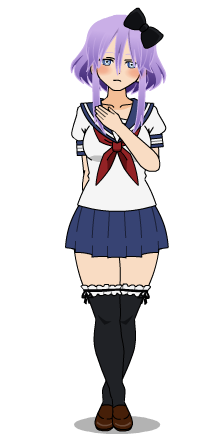 Staff and truths
1.Slinky is the god of stock images
2.Bonnie is Fnaf queen
3.Mitsuki wants to purge the visual editor
4.Tsu is always dead
5.Aoi was murdered by Slinky
6.Galaxian is Aoi's adopted child
7.Jack agrees that the wiki's founder was useless.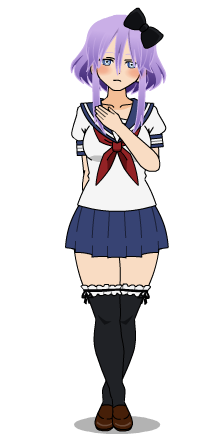 Community content is available under
CC-BY-SA
unless otherwise noted.